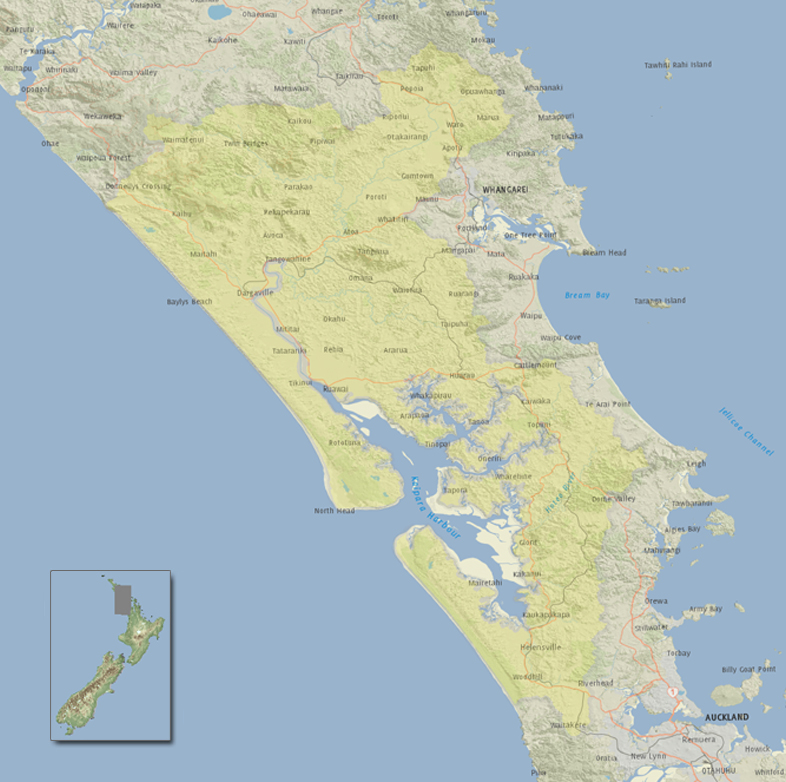 Welcome to the Kaipara Atlas
This is the home of our ngā mahere me ngā raraunga maps & data.
The Kaipara Harbour is the largest enclosed harbour in the Southern Hemisphere. It is also the "food basket" of Ngāti Whātua.
Land use in the catchment is dominated by a mixture of dairy farming and exotic forestry. A range of authorities have statutory responsibilities in relation to the harbour.
The challenge is to deal with competing and sometimes conflicting uses. These include sand mining, fishing, aquaculture, coastal development and energy generation activities.
Online Maps
It is here that you will be able to explore an example of the different information that describes the Kaipara Harbour using a spatial map.
Knowledge-bases & Data
The three knowledge-bases house different metadata information relating to: Biogeophysical, Mātauranga Māori and Socio-Economic data. You can explore and search each individual knowledge-base.